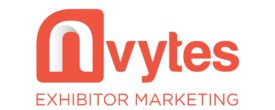 Start inviting your VIPs.
Exhibitors: Invite your clients and VIPs to attend HD Expo + Conference with a complimentary expo only pass! This referral program is included as part of your exhibitor marketing package, and features a special customized registration pages, email invitations, digital banner ads, social media graphics—and more! 
Nvytes is our preferred provider and partner for the exhibitor referral program.
Get started today by requesting your free marketing tool kit here.
Exhibitors: The top three exhibitors who generate the most attendee registrations will win a complimentary full page ad in Hospitality Design magazine*!
Important note:
Please do not register clients for an exhibitor staff badge. Registering them as an exhibitor prevents them from being able to attend the keynote, owners' roundtable, conference sessions, and more.

Do them a huge favor and invite your customers for free with your special promo code instead. Details will be available late May, 2021 from our official exhibitor referral program provider, Nvytes.