Secure passes for your exhibiting staff today
Exhibitor booth staff, teams and vendors must have individual badges to access the show floor at all times. Register your staff early to avoid any delays onsite!
Want to register a client?
Each exhibiting company is provided their own promo code and related marketing collateral to invite clients/VIPs to attend HD Expo + Conference, free of charge.
This promo code is good for a complimentary Expo Only pass. Nyvtes is the official partner of HD Expo + Conference supporting this program.
Please do not register clients for an exhibitor staff badge.
Registering them as exhibitor staff prevents them from being able to access the keynote, owners' roundtable, conference sessions, networking events and other attendee perks.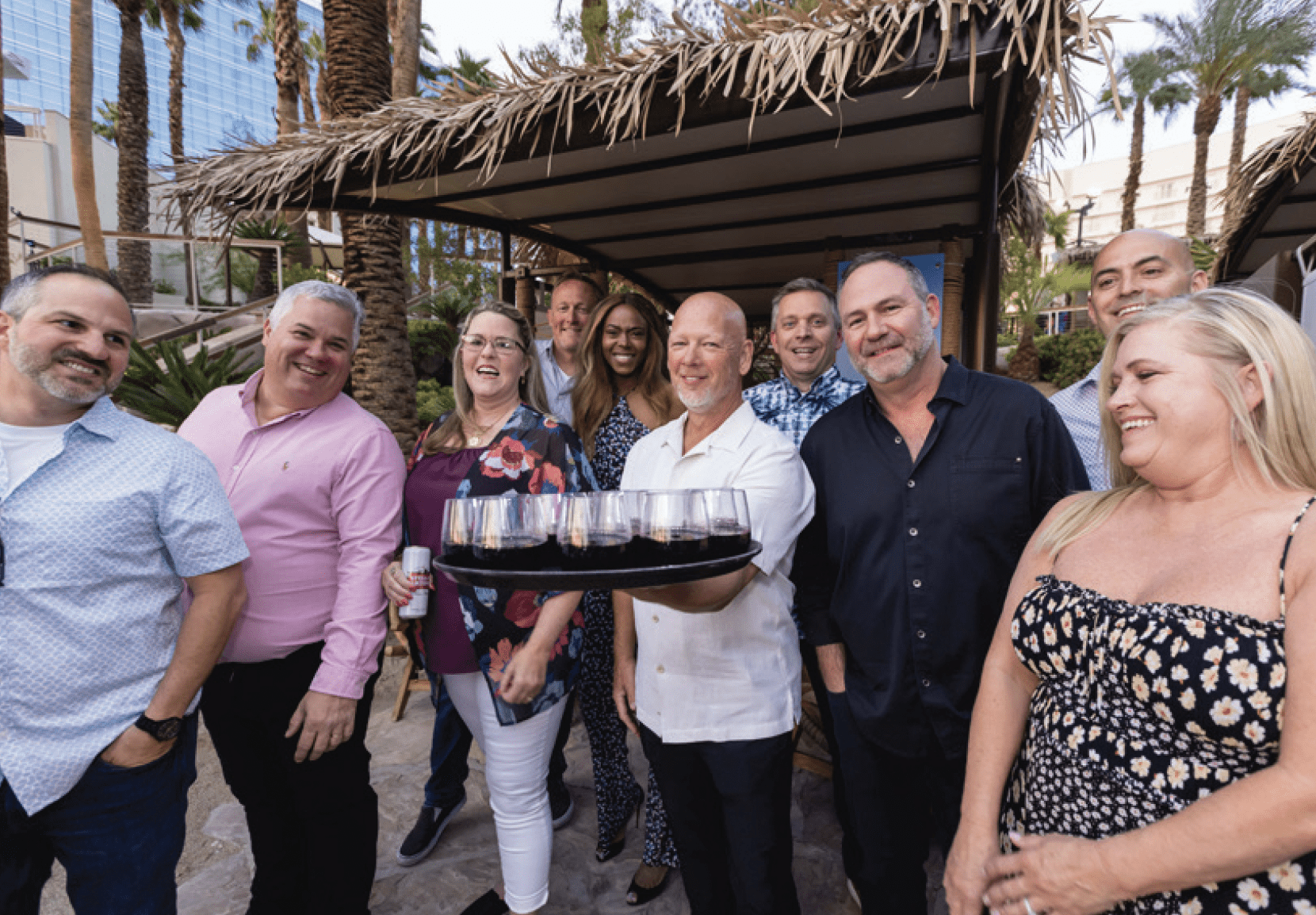 Interested in Party by the Pool?
Join us as a cabana sponsor at one of HD's top networking events, taking place at Elia Beach Club at the Virgin Hotel on May 3 from 6:30pm-8:30pm. This is a perfect chance to continue the conversation with potential buyers and network with fellow colleagues in a high energy environment.
There are limited cabana sponsorship opportunities. Contact your Account Executive to secure your spot>>  
TERMS + CONDITIONS
Attendee grants Emerald the right to use Attendee's name, image and likeness, including but not limited to any photographs or video taken of you at the show, for marketing purposes.
ATTENTION: Exhibitors and Sponsors at HD Expo + Conference may utilize badge scanning in order to follow up with you after the show. Please be aware that by permitting an exhibitor/sponsor to scan your badge, your contact information including address, email, phone & fax will be shared with the exhibitor/sponsor, and HD Expo + Conference will no longer be in control of how your information is used. Questions or concerns? Email privacy@emeraldx.com.
Emerald reserves the right to accept, reject or prohibit registration for or attendance at its events at any time for any reason.
Attendee expressly assumes, and releases Emerald and any affiliates from, all risks, claims, damages, losses, costs and expenses, whether or not reasonably foreseeable, associated with, resulting from or arising in connection with Attendee's participation, presence or sampling of any products at the Event, including, without limitation, all risks of harm, damage, illness (including viruses or illness from any communicable disease or from any sampled products) or injury (including death) to or related to Attendee and his or her person or property.
Attendee expressly agrees to fully comply with applicable CDC COVID-19 health and safety measures and protocols for attendance at HD Expo. Currently, CDC recommends that fully vaccinated individuals may resume activities without wearing a mask or physically distancing, except where required by applicable government regulations. Therefore, vaccinated Attendees are encouraged but not required to wear masks at HD Expo. If Attendee is not fully vaccinated, then Attendee agrees to wear a face mask at all times and maintain appropriate social distance at HD Expo. If needed, Emerald will have limited face masks available for those attendees who do not bring their own masks to the event. Emerald reserves the right to remove any attendee from the event for failure to adhere to the required COVID-19 health and safety measures and other protocols for attendance at the event.
By agreeing to these Terms and Conditions, you confirm that you have reviewed and agree to the Emerald Privacy Policy. Visit this site: https://www.emeraldx.com/privacy-policy.
No children under 16 are permitted on the show floor.
ADDITIONAL POLICIES
Americans with Disabilities Act (ADA)
Emerald is committed to ADA compliance. In accordance with ADA rules, exhibitors requiring specific aids or services must contact show management in writing at least two weeks prior to the start of the event. Please contact our operations team at derrick.nelloms@emeraldx.com for assistance.
Visa Letters
Visa letters can be requested via the online registration portal.