Aaron Noveshen
Founder, The Culinary Edge
Aaron Noveshen is the founder of The Culinary Edge (TCE), a leading innovation consultancy. TCE fuses culinary excellence, operational expertise, and human-centered design to forge the future of what we eat and drink. Noveshen and his team have worked with 30 percent of the top 200 restaurants nationwide and co-created over 25 global and regional restaurant brands. He leads TCE Ventures, which hatched Starbird Chicken, TCE's first self-actualized and self-operated concept. Starbird opened to critical acclaim with the Breakout Brand Award from NRN (Nation's Restaurant News) and currently operates nine locations in the San Francisco Bay Area. Noveshen is also the co-founder of both Pacific Catch and World Wrapps, Director Emeritus of the California Restaurant Association (CRA), and former Chairman of the Board of the California Restaurant Association Foundation.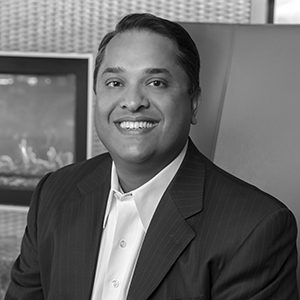 Adi Bhoopathy
Principal + Executive Vice President, Noble Investment Group
Adi Bhoopathy is a principal and head of capital markets responsible for debt relationships, asset dispositions, and transaction management. In addition, he leads contract documentation and closings related to new acquisitions, development, and financing for all investments. Bhoopathy has over 22 years of hospitality industry experience and has participated in more than $3.5 billion worth of real estate transactions for the Noble organization since joining the firm in 1999. He became a partner in 2006 and is a regular panelist at lodging, investment, and financing conferences. He earned a BS from Cornell University School of Hospitality and is a past-president of the Cornell Georgia Chapter and the Atlanta Hospitality Alliance. He is also a member of the Atlanta Capital Markets Council for the Urban Land Institute.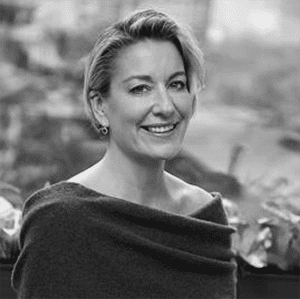 Anna Bjurstam
Wellness Pioneer, Six Senses Spas and Wellness
Anna Bjurstam joined Six Senses Hotels Resorts Spas in 2013. In this role, Anna is in charge with taking the global spa brand to the next level, by re-energizing Six Senses wellness initiatives and address changing techniques. Prior to joining Six Senses Anna founded and successfully led Raison d'Etre Spas to become one of the world's leading spa brands. In her role as CEO, she became the guiding light for an ever-growing company of globally-placed professionals in world renowned spas and developed spa brands for Aman Resorts, Taj Hotels Resorts and Palaces, Four Seasons Hotel Doha as well as Capella Hotels and Resorts, Atlantis The Palm, Dubai. She has also conceptualized, designed and operated several Ritz-Carlton, One & Only and Kerzner spas.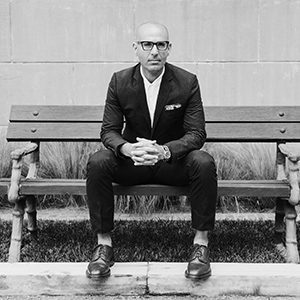 Avi Brosh
CEO + Founder, Palisociety
Avi Brosh is the founder, leader and creative force behind Palisociety, an independent boutique hospitality brand that houses four distinct hotel monikers: Palihouse, Palihotel, ARRIVE by Palisociety and a collection of independently branded properties. A modern-day innkeeper at his core, Brosh spearheads the company's concept innovation, design direction, development execution and operational strategies with an authentic, proprietor-driven vision for travel and boutique hospitality where design, service and amenities are inspired and wildly unique but also comfortable and approachable, above all else.
Brad Wilson
President + Co-partner, Atelier Ace and Ace Hotel Group
A graduate of Cornell University's School of Hotel Administration, Wilson started off with jobs at major hospitality brands like Hilton International, Park Hyatt, and Westin. He was recruited to launch the first W Hotel and helped guide the fledgling Starwood brand's early days, rising to Vice President of Operation for W Worldwide. From there, he helped build James Hotels from the ground up, serving as CEO and introducing sophisticated, warm, modernist design principles, focused on organic materiality and authentic craft details. After selling James Hotels to Denihan Hospitality, he led Denihan through a several-year growth period, including opening the Surrey Hotel. Today, Wilson is President and a partner of Atelier Ace and the Ace Hotel Group, where he oversees growth and operations, and helps create new hotels, brands, and collaborative projects.
Bram Van Der Hoek
CEO, Sircle Collection
Bram van der Hoek is CEO of Sircle Collection. The portfolio's brands—Sir Hotels, Max Brown Hotels, Park Centraal Hotels and the concept store X BANK—all bring an artful touch and fresh energy to Europe's most vibrant neighborhoods. He is responsible for Sircle Collection's overall global strategy, and he is passionate about maintaining Sircle Collection's unique brand values and company culture. Bram is a graduate of the Netherlands' Hotel School and Tourism Management and began his hospitality career in 1992. During his nearly 20 years living in Amsterdam, he has worked in various leadership roles for Starwood Hotels & Resorts, Park Plaza Hotels Europe and Principal Hotels. He has been with Sircle Collection since its early days, starting with the first hotel in the portfolio, Park Hotel Amsterdam (now Park Centraal) over ten years ago. 
Bruce Ford
Senior Vice President and Director of Global Business Development, Lodging Econometrics
Bruce Ford, senior vice president and director of global business development, Lodging Econometrics (LE), is a recognized expert in lodging market intelligence and development trends, with in-depth knowledge of global markets and brands. Since 1995 he has collaborated with most of LE's global client base and has helped them develop sales strategies and market penetration programs necessary for their success. Ford identifies new construction and product replacement opportunities for vendors looking to increase their product distribution in the lodging industry and new construction and potential brand conversion opportunities for franchise companies looking to accelerate their brand growth.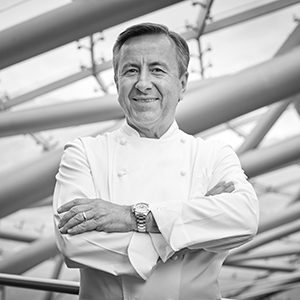 Daniel Boulud
Restaurateur + Michelin-starred chef 
Michelin-starred Chef Daniel Boulud is founder of The Dinex Group, LLC, a collection of internationally renowned and acclaimed restaurants with an emphasis on hospitality—from fine dining to casual cuisine, served at the highest level. A culinary innovator and iconic restaurateur, Daniel founded The Dinex Group in 1993 with his eponymous restaurant, DANIEL, growing it today to 12 company-owned and seven licensed venues around the world. The company additionally operates a commissary kitchen, an online platform named Daniel Boulud Kitchen, a catering business and the majority stake in Feast & Fête, one of New York City's premiere catering and events companies. Additionally, Chef Daniel is Co-President of Citymeals on Wheels, an organization dedicated to serving meals to New Yorkers in need; is Co-Founder of Food1st, in partnership with SL Green Realty Corp.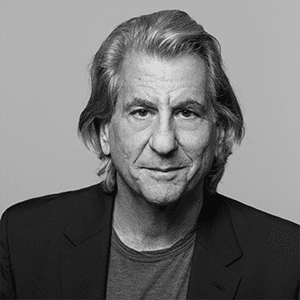 Photo: Brigitte Lacombe, 2021
David Rockwell
Founder + President, Rockwell Group
David Rockwell, FAIA, is the founder and President of Rockwell Group, an interdisciplinary architecture and design firm based in New York with satellite offices in Los Angeles and Madrid. Merging theater, performance, and architecture, the firm's work includes hospitality, cultural and educational institutions, transportation hubs, set design, products, exhibitions, and festivals. Notable work includes Nobu hotels and restaurants; Moxy Hotels in New York and Miami; W Hotels worldwide; Union Square Cafe and Daily Provisions; The Shed (Diller Scofidio + Renfro, Lead Architect and Rockwell Group, Collaborating Architect); the Hayes Theater (New York); and set designs for more than 60 theatrical productions. Honors include a Tony Award for Best Scenic Design for She Loves Me; the AIANY President's Award; the Cooper-Hewitt, Smithsonian Design Museum's National Design Award; and the Presidential Design Award.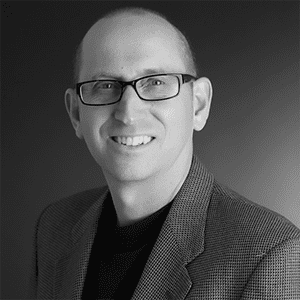 Gus Sarff
CEO and Founder , GS Associates, Inc.
Gus Sarff is CEO and Founder of GS Associates, Inc., a procurement consulting firm providing FF+E and OS+E services to hospitality organizations, worldwide. For over 25 years, Sarff has led a team of highly experienced professionals that deliver unmeasurable creativity, innovation, and industry knowledge. He has helped hundreds of clients skillfully execute the procurement process by staying on budget, meeting tight deadlines, and achieving successful outcomes. Having been named a Purchasing Company Executive of the Year Finalist for Hotel Interactive's Lodging Industry's Elite Awards, Sarff continues to exceed each client's stated objectives.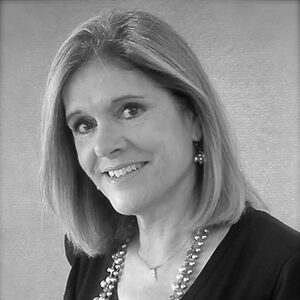 Helen W. Jorgensen, LEED AP
VP Design + Procurement, Host Hotels + Resorts
Helen W. Jorgensen, VP Design & Procurement, is responsible for strategic sourcing and design management for Host Hotels & Resorts Inc. As a hospitality leader, she developed one of the first hospitality strategic partnership programs to drive reimagined hotel designs and value. She holds a BS degree, Business Management and Mass Communications, Towson University Maryland, and received a Certificate of Graduate Studies Administration and Management from Harvard. She is a LEED Accredited Professional and has held several board positions with the Washington DC chapters of the ISM and NEWH. She is currently an advisory board member for Hospitality Design magazine and is a 2018 Hospitality Design Magazine's Platinum Circle Inductee.

Jacu Strauss
Creative Director, Lore Group
Jacu Strauss is the Creative Director of Lore Group. Throughout the design process Jacu places emphasis on exploration and experimentation as a means to showcase the beauty and characteristics of each project and its context, uncovering the stories that bring to life the destination in which each Lore Group property sits. Jacu and his team led the complete redesign of award-winning Dutch hotel, Pulitzer Amsterdam, and Lore Group's debut U.S. property, Riggs Washington DC which opened in February 2020. Jacu and his team design and create bespoke furniture, fixtures and equipment for each project. In addition, as Senior Designer at Tom Dixon's Research Studio, Jacu designed South Bank lifestyle hotel, Sea Containers London, and has since re-imagined various spaces throughout the hotel, including the award winning Lyaness bar.
Jennifer Johanson, AIA, IIDA, LEED AP
CEO + President, EDG
With a degree from University of Texas School of Architecture, Jennifer Johanson joined the late Eric Engstrom in 1987 and helped to establish EDG Design as an innovator in the field of restaurant design. As managing partner, Jennifer led the firm's evolution from a three-person team to its current status as a hospitality design and branding powerhouse with studios in California, Texas, and Singapore. The EDG client list includes renowned hoteliers, entrepreneurs, and signature chefs. With a collaborative team of architects, designers, and brand strategists, EDG is united in its passion for creating dynamic design solutions with a strategic edge. Jennifer's creativity, business savvy, and strategic innovation drive phenomenal results, and her design experience throughout the Americas, Europe, Middle East, and Asia provide a global perspective anchored by a total commitment to project performance.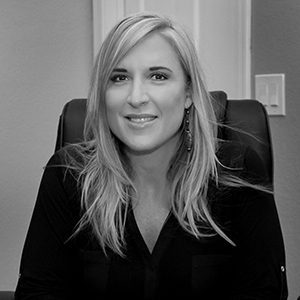 Jennifer May
Co-owner, Two Sister Bosses
As the co-owner of sister-owned and operated luxury hotel development and management company, Two Sister Bosses, Jennifer May is a Sedona native focused on carrying on her family's legacy of entrepreneurship through the development of Ambiente, A Landscape Hotel, the first of its kind in North America that will open in late 2021. After watching her father found Polyfuze Graphics Company, a massively successful label manufacturing company, out of her northern Arizona home, Jennifer excitedly joined the family business and worked in tandem with her brother for years before finding new inspiration in the sustainable tourism industry. 

Jersey Banks
Partner, Urban Cowboy + The Dive Motel
In May 2014, Jersey Banks with her partner, Lyon Porter, created Urban Cowboy Brooklyn and it exploded into an international sensation in the first six months the property was open. Soon, their home became a staple of Brooklyn culture—a place where big ideas went to grow and lifelong friends were made. "The Cowboy" expanded to Nashville and continued to evolve into a special community of friends and creatives, coming from all over the world to enjoy the experiential design and community that is drawn to the spaces. With locations in some of the country's most exciting hotspots for creativity and natural beauty, the Urban Cowboy brand has become synonymous with unforgettable memories and inspired design. The duo's newest venture, The Lodge, a 28-room property in Big Indian, New York, launched in March 2020. Jersey and Lyon are consistently working on new projects as they continue to pursue their dream of having "homes" all over the world in the places they want to be—creating environments that inspire community and freedom.
Joan Cardy
Founder, The Cardy Group
Joan Cardy  founded The Cardy Group in 1999 and continues to oversee the company's project and procurement activities. Her extensive industry experience, lasting relationships with clients and vendors, and her team's proven procurement skills and project management expertise, provide clients with valuable service and quality products from a global resource base.
The Cardy Group is a time-tested procurement source for furniture, fixtures, equipment, operating supplies, and consumables, with more than 200 combined years of global development experience in the hotel, resort, spa, and vacation ownership industry.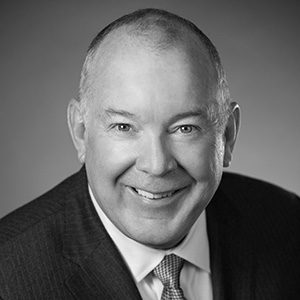 John Leary
Principal, Americas Design & Construction, IHG
John is the Principal, Americas Design & Construction at InterContinental Hotels Group located in Atlanta, Georgia. In this role, John is responsible for the overall leadership and strategic direction for AD&C in the Americas region and helping IHG continue the journey to develop trusted brands, drive growth and create we value for our Owners. John brings more than 40years' experience leading design, renovations, conversions, and construction for Marriott International, Hilton Worldwide, and Park Hotels and Resorts. Most notably, John was responsible for $700M of annual capital improvement, development, and brand conversion activity in North America during his 30-year career at Marriott, and he led all renovation and asset enhancement of company-owned hotels for Hilton. 

Jon Cicconi
Associate Director, SOM
Jon Cicconi is an Associate Director and design studio leader at Skidmore, Owings & Merrill (SOM). Jon has helped shape some of SOM's most dynamic and influential work, including Moynihan Train Hall, Denver Union Station, The University Center at the New School, and the Al Ahmadi Cultural Center in Kuwait. Jon holds a Bachelor of Science in Architecture degree from the University of Virginia, and a Master of Architecture degree from Harvard University's Graduate School of Design.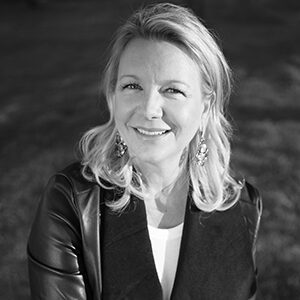 Kara Siffermann
Vice President of Design, Resorts World
Kara Siffermann is Vice President of Design at Resorts World, and oversees the $4.3 billion Resorts World Las Vegas project developed by Genting Berhad and opening in summer 2021. Siffermann and her 12-member team are responsible for interior and exterior design of the 88-acre, 3,500-room hotel and resort, and Siffermann also manages relationships with nine interior design consulting firms and two architects of record. Previously Director of Design for Resorts World, Siffermann has also directed projects for Virgin Hotels, Wynn Design and Development, MGM Hospitality in Vietnam, China, and Malaysia; and Redrock Hotel & Casino in Las Vegas. Early in her career, Sifffermann worked with Champalimaud Design on Ritz-Carlton and Loews properties, and with Tony Chi Studio on InterContinental and Mandarin Oriental restaurants internationally.
Kemper Hyers
Chief Creative Officer, Auberge Resorts
Kemper oversees creative direction for the brand and all aspects of design with a goal to further strengthen Auberge Resorts Collection's position as the leading portfolio of boutique luxury hotels in the world. Previously, Kemper was Head of Design at Starwood Capital Group, a global private equity firm, where he was a leader in all aspects of design with a focus on the creation of new hotel brands including the recently launched 1 Hotels and Baccarat Hotels. Prior experience includes Starwood Hotels & Resorts and Martha Stewart Omnimedia.

Kent Lindvall
Founder + Owner, Treehotel
Kent is the pathfinder who switched from the educational system to adventure tourism. What started with guiding students turned into guiding fishing-enthusiasts on fly-fishing trips all around the world. Kent too has worked with provincial development for many years, which he combined with being a part time fireman. Kent puts out fires – both literally and figuratively speaking. Kent handles marketing and is the CEO of Treehotel.
Motto: It's never to late to give up!
Larry Traxler
Senior Vice President, Global Design Services, Hilton Worldwide Hotels & Resorts
Larry Traxler is Senior Vice President, Global Design Services for Hilton. He oversees the design, construction and renovation for all 14 of Hilton's iconic luxury, full and focused-service hotel brands. Traxler has amassed more than 27 years of international hospitality design experience and now heads a talented global design team, working closely with developers, architects and designers to ensure the unique style of every Hilton brand is reflected across the properties within its global portfolio. Previously, Traxler led the Architecture & Design Department for Hyatt Hotels, Ian Schrager Hotels, Wilson Associates, and Hirsch Bedner & Associates.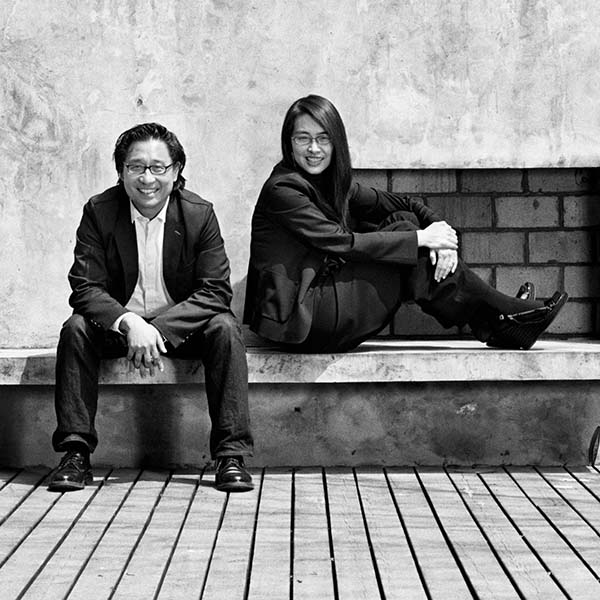 Lyndon Neri + Rossana Hu
Co-founders, Neri&Hu Design and Research Office
Founded in 2004 by partners Lyndon Neri and Rossana Hu, Neri&Hu Design and Research Office is an inter-disciplinary architectural design practice based in Shanghai, China. Neri&Hu works internationally providing architecture, interior, master planning, graphic, and product design services. Currently working on projects in many countries, Neri&Hu is composed of multi-cultural staff who speak over 30 different languages. The diversity of the team reinforces a core vision for the practice: to respond to a global worldview incorporating overlapping design disciplines for a new paradigm in architecture.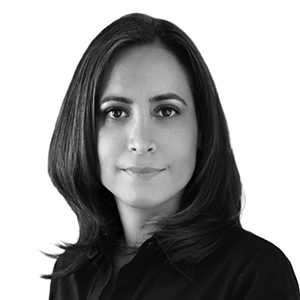 Mari Balestrazzi
Director, Environments Design, Airbnb
Mari Balestrazzi is Director of Operations for the Environments team at Airbnb. Prior to her role at Airbnb, Mari was Vice President of Americas Design Services for Hyatt Hotels where she oversaw design for Hyatt's portfolio of full service brands. Previously, Mari was Senior Vice President of Design at Morgans Hotel Group where she was responsible for overseeing all design for the company and Director of Design for St. Regis Hotels at Starwood Hotels and Resorts. Prior to her in-house roles, Mari was Studio Director for Aero Studios Limited in New York City where she oversaw new construction and renovation projects for both private residences and commercial projects, including 60 Thompson and Giorgio Armani's private residence in New York.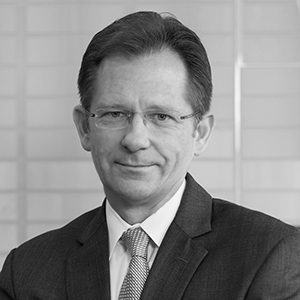 Mark Boekenheide, AIA
Senior Vice President—Global Development, Las Vegas Sands
Mark Boekenheide oversees all development activities for Las Vegas Sands, including design, project management and construction world-wide. Previously, Mark was SVP-Design for Related Companies, where he managed the Cosmopolitan of Las Vegas, and Hudson Yards in NYC;  Vice President of Design and Construction at Rosewood Hotels and Resorts, and Managing Partner at BBG/BBGM Architects and Interiors. Mark is a licensed architect in 15 states, and a LEED-certified Design Professional.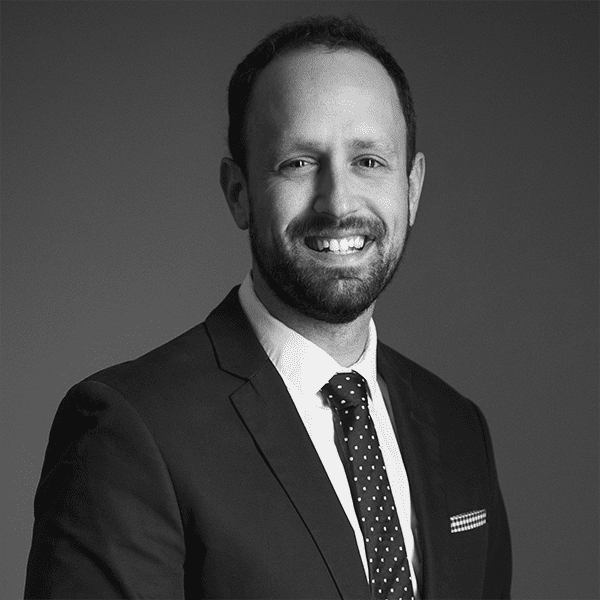 Patrick Mayock
Vice President, R+D and Analysis, STR and CoStar
As VP of R+D and Analysis, Patrick  Mayock leads a team that creates new business opportunities and solves problems for STR and the broader CoStar enterprise. This includes new product development, creating new methodologies and business rules, and general research and analysis. Patrick also oversees the Hotel Data Conference, which is the hotel industry's leading conference for data-driven business insights and networking. Patrick earned his bachelor's degree from Ohio University, his master's degree from Kent State University, and his MBA from the Weatherhead School of Management at Case Western Reserve University. He lives in Rocky River, Ohio, with his wife, Emily, and sons, William and Henry.

Robin D. Staten
Founder + CEO, Tiny Urban Escapes
Based in Indianapolis, Robin Staten is Founder and CEO of Tiny Urban Escapes, a female-developed, owned, and managed luxe boutique hotel company focused on creating one-of-a-kind experiences by transforming up-cycled shipping containers into micro, semi-glass private guest suites. The micro designer suites offer access to wellness, special experiences, unique remote workspace, and on demand concierge services. Tiny Urban Escapes is the new paradigm in hospitality, a bold contrast from traditional hospitality, one that is instantly recognizable by the idiosyncratic design, tailored accommodation, intimate atmosphere, and personalized attention offered to every guest.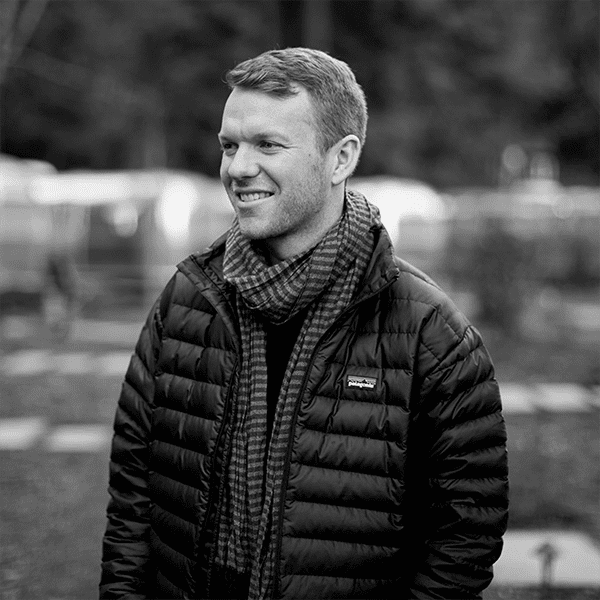 Ryan Miller 
Co-Founder/Chief Brand Officer, AutoCamp
Ryan serves as AutoCamp's Chief Brand Officer and brings over 10 years of experience as a marketing strategist and creative director to the company. He oversees brand direction, brand partnerships, and creative for the company. Under Ryan's direction, AutoCamp has rapidly become an internationally-recognized brand, consistently staying in the spotlight in both traditional and social media. Ryan previously worked in advertising at Saatchi and Saatchi, where he worked on accounts including Lexus and Ritz Carlton. Ryan graduated Phi Beta Kappa with a degree in Environmental Science from UC Santa Barbara, is passionate about design, and resides in San Francisco, California.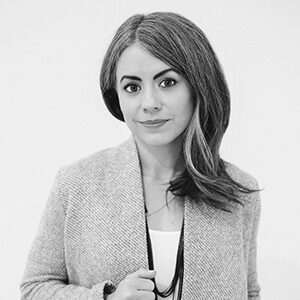 Sarah Klymson
Global Vice President of Product and Brand Development, Hyatt Hotels Corporation
Combining her background in interior design and architecture, Sarah Klymson focuses on development of branded design experiences and creation of new product for the full range of Hyatt's portfolio. Klymson is responsible for leading Hyatt's integration into adjacent spaces in the health and wellness industry with the acquisition of Miraval and Exhale. She has overseen Hyatt's Design Services Studio in the Americas region, and has been responsible for implementing brand tenets on new hotel construction, conversion, and renovation projects. Throughout her career, Klymson has specialized in developing creative solutions and strategies for retail, hospitality, and luxury brands. A registered architect and LEED AP, Klymson holds a bachelor's degree in interior design and a master's in architecture.

Shawn Fowler
Managing Director, Canoe Hospitality
Shawn Fowler, Managing Director of Canoe Hospitality, is a graduate of Arizona State University's W.P. Carey School of Business with a B.S. in Supply Chain Management. He has more than a decade of direct buying, logistics, and purchasing experience and his hands-on expertise in global sourcing has provided Canoe's accounts with the depth and breadth necessary to resolve complex procurement issues. Canoe Hospitality serves as a partner for FF&E and OS&E procurement services for hotels, resorts, restaurants, cruise-lines, sports and entertainment venues, senior housing facilities, and institutions of higher education, and delivers an unrivaled level of confidence amidst a continuously evolving sourcing landscape.

Stephanie Goto
Architect and Designer, STEPHANIEGOTO
Since its inception in 2004, the international and multidisciplinary architecture and design practice of Stephanie Goto
has established itself through its consciousness, uncompromising attention to detail, understanding and mastery of
form, structure and materials–the belief that all design is informed by a critical purity. The Studio's embrace of the relationality between architecture, culture, art and hospitality has earned it renown as a leader in and conduit for creating truly unique and integrated experiential spaces.Goto's most notable commissions include the Calder Foundation's Project Space, one of her many projects with President Alexander S. C. Rower, Caesarstone's Experience Center in Georgia, the homes of several private clients including acclaimed chef Daniel Boulud, exhibition designs at Hauser & Wirth Los Angeles and New York, gallery and exhibition design for Pace Gallery, and Michelin-starred restaurants including Daniel, Piora, Corton, Aldea, and two forthcoming international projects with chef Jean-Georges Vongerichten.


Teddy Mayer
Vice President of Design, Virgin Hotels
Teddy Mayer serves as Vice President of Design for Virgin Hotels, responsible for overseeing the brand's vision and execution of its hotel development portfolio. Mayer was previously Senior Director of Design and Development at Morgans Hotel Group for seven years—working to expand the Delano, Mondrian, and Hudson Hotel brands. His design career began at New York-based Skidmore Owings & Merrill (SOM) with hospitality projects for brands including W Hotels and Resorts, Capella, and The James. Prior to joining Virgin, Mayer was regional director of hospitality interiors for Gensler New York, responsible for founding a hospitality interiors studio and developing the regional practice.
Tenaya Hills
VP of Design + Development, Bunkhouse Group
Tenaya Hills is the VP of Design + Development at Bunkhouse Group in Austin, Texas, the hotel group that created the Hotel St. Cecilia, Hotel San Hose, and Austin Motel in Austin; El Cosmico in Marfa, Texas; Hotel Havana in San Antonio; Jo's Coffee in Austin; Hotel San Cristobal in Baja, Mexico; the newly reimagined Phoenix Hotel in San Francisco; and, in 2020, Austin's Hotel Magdalena and its restaurant, Summer House on Music Lane.
Tony Machado
Senior Vice President of Design, SH Hotels & Resorts
Tony Machado is currently serving as SVP of Design for the hospitality leader and innovator, SH Hotels & Resorts, an affiliate of global private investment firm Starwood Capital Group, where he is leading all aspects of design for the company's fast growing 1 Hotel, Treehouse Hotel, Baccarat Hotel, and SH Collection brands. Prior to SH Hotels & Resorts, Tony was with Morgans Hotel Group where he served as Vice President and Head of Design and Construction for the expansion of the Delano and Mondrian brands. Tony attended Syracuse University's School of Architecture in Florence Italy and San Diego State University where he received a BA with an emphasis in Environmental Design. Tony is a California state licensed architect.
Vanessa Waldner
Co-founder/President, The Ness Group
Vanessa considers the hospitality industry to be her home, and the people within it her extended family; her thorough and nurturing standard of care is the foundation of her procurement firm's service model. She founded The Ness Group with Glenn O'Hara, creating an employee-forward business model that empowers the team to deliver personalized, proactive service. After beginning her career in San Francisco, Vanessa's firm moved her to Hong Kong to open an international office, where she spent four years on projects throughout Asia. She eventually moved back to her home state of New York, heading up business development for a purchasing firm before transitioning to the client side as Associate Director at Turner and Townsend. She served on the NEWH New York Chapter board and continues as an active member.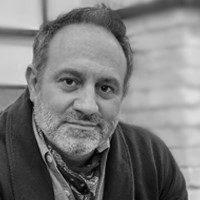 Vincent J. Ficarra
Founder + Creative Director, Revolver New York
A renowned graffiti artist and illustrator, Vincent Ficarra has parlayed his knowledge of street culture and passion for hospitality into the field of graphic arts, lifestyle marketing, and brand development. Wholly dedicated to his craft, Vincent is unique in his ability to blur the lines of form and function. Driven by the creative process and a desire for collaboration, Vincent started the multidisciplinary branding studio, Revolver New York, as an opportunity to share his knowledge and experience with other like-minded creatives. Entrepreneurial in spirit, Revolver's collective of artists, designers, writers, and strategists brings a multifaceted perspective to its brand partners ranging from independent brands to Fortune 500 companies.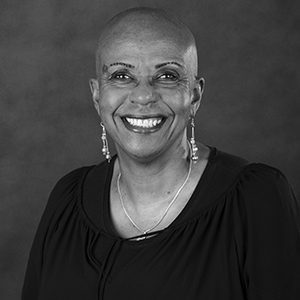 Yvonne Nicholson
Project Purchasing Manager, Marriott International
Yvonne Nicholson, Purchasing Project Manager for Marriott International, brings her voice to HD's "Ask the Purchasers", enlightened by over 30 years of professional purchasing and project management experience. Throughout her career, she has collaborated with manufacturers, technical associations, brand strategy teams, independent interior designers, and hotel revenue partners to achieve "best value added" to a hotel owner's assets. She has a high regard for meeting the owner's goals based on their overall strategy that goes beyond budget and timing. Yvonne has a personal interest in mentoring new talent to the industry. She stresses critical thinking and personal responsibility with rising talent. Some have gone on to join or start new purchasing companies. She is a current members and past board member of NEWH Washington DC Chapter. She was a committee member for NEWH's School for the Heart, an international educational effort in collaboration with UNICEF.