Magazine Marketing Opportunities
Exhibitors who purchased ads in last year's show guide or the May 2018 issue of Hospitality Design increased their leads by 103 percent.
Hospitality Design May 2019 Issue
The
official show issue
is read by an expanded audience of 60,000+ readers just before the show. A bonus distribution of 10,000 print copies are distributed at the show, and the digital edition is shared with association partners and media contacts for maximum visibility.
Ad Close: April 9, 2019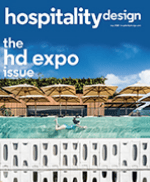 HD Expo Show Guide May 2019 Issue
This
essential reference guide
to the show includes floor plans, exhibitor information, product categories and a full conference schedule. It's a resource used long after the show ends. Over 10,000 copies are distributed onsite.
Ad Close: March 19, 2019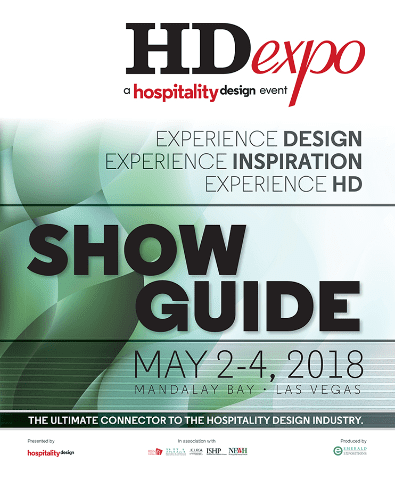 LIVE From HD Expo Video May 2019 Issue
Expand brand visibility far beyond the show floor with
an interview and booth tour
conducted by an HD spokesperson. This option includes one of year of hosting on the HD Expo and Hospitality Design magazine websites, and forever hosting on our YouTube channel. Each participant will receive a 30-second social media clip, available the same day of filming.
LIVE from HD Expo is limited to 12 exhibitors.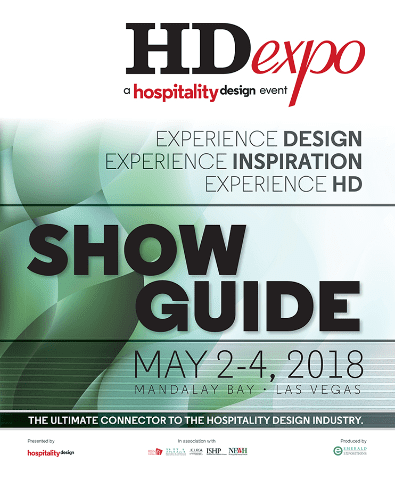 For more information about magazine marketing opportunities, contact:
Paul Bienkowski, Publisher
860.644.3861
pbienkowski@cox.net