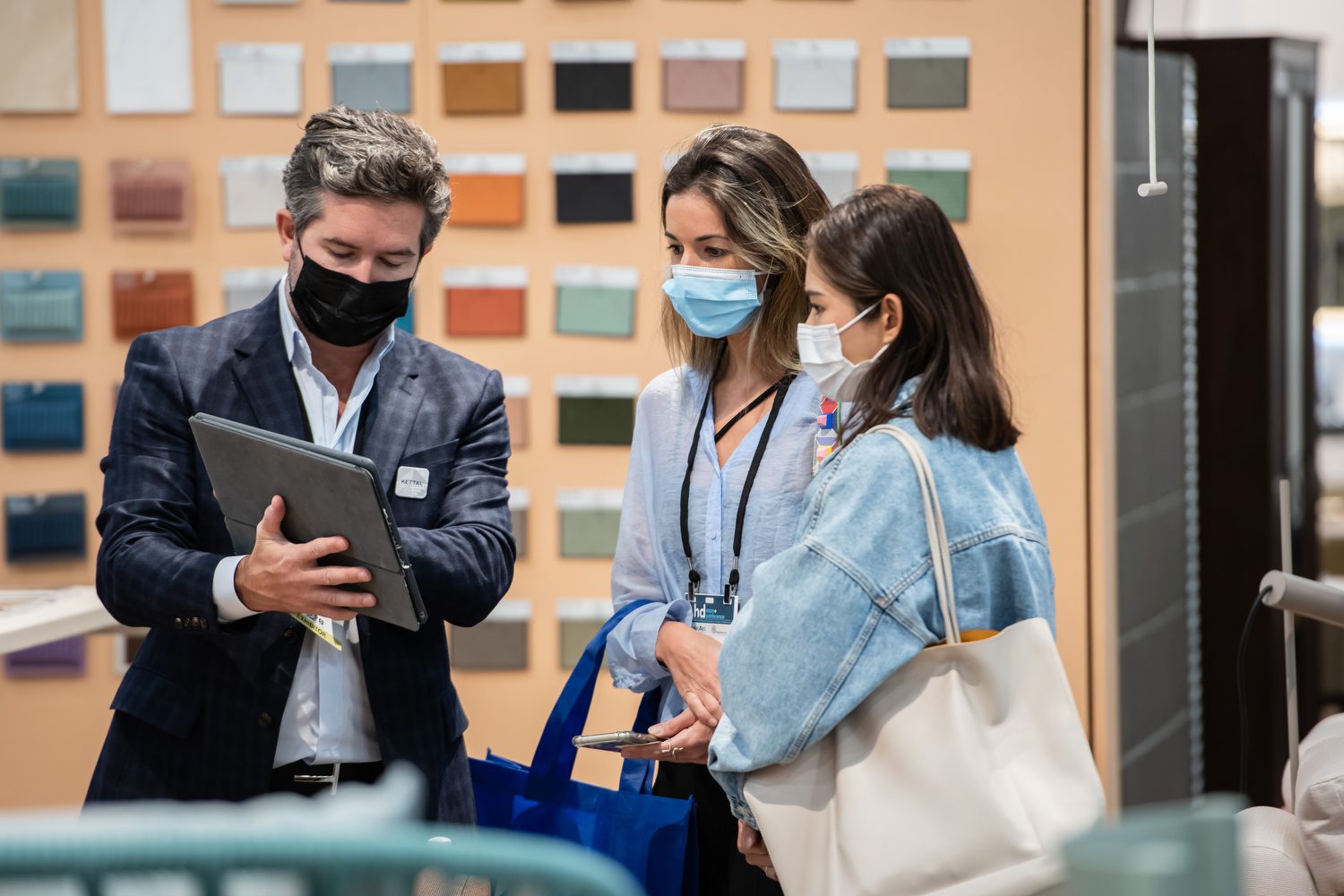 Available February 2022 
HD Engage allows for the exhibitor to connect with the attendee buyer before and after the event. Using our proprietary software, you'll be able to request onsite and virtual meetings with the pre-registered buyers that bests fits your company.
We will be sending out a comprehensive guide to matchmaking at HD Expo + Conference and how to maximize your meeting experience pre and post event. Please check back here in February to get started.
Simple FAQ's
How does this work?
A: We have invested in advanced technology to help deliver recommendations for your company to schedule onsite meetings with the best fitted registered attendee buyer.
How do your recommendations work?
A:  Each buyer is required to answer qualified demographic and business related questions. Based on their registration requirements our algorithms are mapping their qualifications to your product categories and providing you with a top reccommended list of matchmaking opportunities.
Is the buyer involved in this process?
A: Yes. The buyer will receive an account upon completion of their registration. This tool helps buyers navigate the products/services at the show + save their time by connecting with you pre and post-event.
Can we utilize this tool after the show?
A: Absolutely. You can still connect with the buyers until the end of July 2022.
Will my booth staff have access?
A: Yes. Every staff member that is registered as staff will have their own unique profile representing your company.
Does this tool cost me anything?
A: We do not charge to utilize this tool. Each exhibitor will be receiving basic access with opportunities to upgrade to enhance their profile and establish more connections.
Can I use this on the mobile app?
A: Yes. You will be able to manage all your pre-scheduled appointments on the go in the mobile app. Details on the app coming soon.